Santosh Sachdeva attended a course of Brahma Vidya conducted by Justice M. L. Dudhat of the Bombay High Court. This year marked the beginning of a significant period in her life. Little did she understand how this would completely change her life, bringing on a profound interest in meditation and a surrender to the Higher Forces.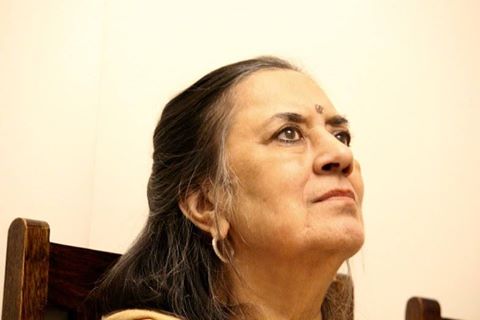 Santosh Sachdeva has undergone and intensively experienced the workings of the Kundalini energy. This was documented in The Kundalini Trilogy consisting of Conscious Flight into the Empyrean, Kundalini Diary and Kundalini Awakening. These three books represent a unique and unprecedented contribution to Kundalini literature, with unparalleled illustrative detail on the unfolding of the process.
With a growing shift in the consciousness of the world today, the awakening of the Kundalini energy and unusual experiences associated with the process during meditation, have become more widespread. Yet, many questions remain and misconceptions abound. Santosh's books provide answers to some of the experiences and doubts that arise in such a spiritual practice. There may be something in the books – a question or an experience – that you could relate to as you may have had a similar doubt or experience. Hopefully, the answer will help you on your onward spiritual journey.
Santosh hopes that her story will help validate similar experiences of others in meditation, and especially inspire young students to fearlessly undertake the spiritual journey.
Based on her personal experience of Kundalini awakening, and the first-hand knowledge gained thereafter on the functioning of the subtle body including the chakras and meridians, Santosh developed the Brahma Vidya course further, and brought out The Eight Spiritual Breaths Course Book. The Course on The Eight Spiritual Breaths is now offered as a self-study Course to sincere students on the path of self-discovery.
Over the years, Santosh has authored over ten books. She counsels aspirants and provides guidance on any questions and clarifications they might have regarding meditation, chakras, Kundalini and The Eight Spiritual Breaths. She conducts weekly group meditations at her residence for sincere seekers interested in a regular practice.
Please visit Santosh Sachdeva's official website www.santoshsachdeva.com