The Eight Spiritual Breaths is a powerful system of Kundalini Yoga that leads to personal transformation and conscious evolution. It is based on the Brahma Vidya Course founded by Swami Ramanathan in Mumbai. There are many practical health and wellness benefits of practicing The Eight Spiritual Breaths.
Origins of The Eight Spiritual Breaths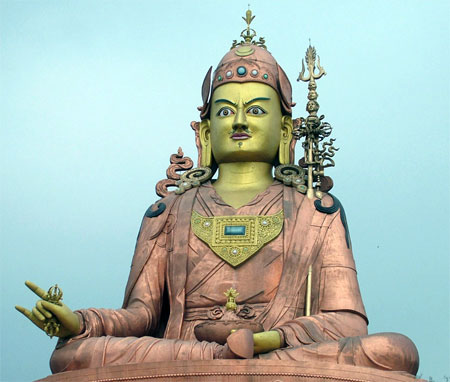 According to legend, Padmasambhava, a renowned yogi and teacher at the ancient Nalanda University, foreseeing its destruction by foreign invaders, migrated to Tibet with a select group of disciples. He continued to share his knowledge and guide those he considered worthy to receive it. A set of powerful Breathing Exercises was part of the knowledge he imparted, which was designed to help individuals realize their highest potential.
In the early 1900s, this course of Breathing Exercises was taken to the West by Edwin John Dingle, a young English journalist who travelled to Tibet and studied under a Tibetan Master whom he considered his spiritual guide or Guru. Edwin John Dingle, known as Ding Le Mei to over 220,000 students, spread this teaching throughout the USA and the world, under the name of Mental Physics.
The practice of these Breathing Exercises was revived and conducted in India under the aegis of The Brahma Vidya Mission founded by Swami K. S. Ramanathan, who had studied the course under Ding Le Mei. Swami Ramanathan visited the Mental Physics headquarters at Yucca Valley, USA, where he was given the title of 'Being of Light' (Jyotirmayananda) by Ding Le Mei's wife. I joined the Course in 1995 under the guidance of Justice M. L. Dudhat, who had in turn studied the course under Swami Ramanathan.
Until recently, Brahma Vidya was taught as a course in self-development. It was designed to help aspirants access their unlimited inner potential. The goal being to work towards a positive, more desirable change within one's self, which would provide access to higher knowledge and also fill one with peace, wisdom and compassion. All this would then combine to transform humanity and make for a better world.